The best way to manage your weight in general is to pay close attention to what you eat and when you eat. Walking will help burn calories and can assist in weight lose or weight maintenance. However, if you do not eat correctly then your walking will not be as beneficial as it can be.

For weight management, studies now show that the goal is to take 10,000 steps each day. You may take anywhere from 900 to 3,000 steps during an ordinary day, so you can see that unless you have an unusually physical job, you will need to take an intentional walk. Taking 10,000 steps is the approximate equivalent of walking five miles. The actual distance covered depends upon the length of your stride. Consider purchasing a pedometer. The average person will burn 100 calories by walking a mile, so walking five miles burns approximately 500 calories.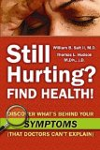 Continue Learning about Walking

Walking provides many health benefits. It can help you lose weight, get fit, boost mood and more. Learn tips from Sharecare experts on how to safely incorporate walking into your daily routine.