If you are asking this question, it must mean that you are feeling a time crunch. Focus more on total steps than a set amount of time walking. The recommendation for daily activity is to walk 10,000 steps a day or around 5 miles. This can be easily tracked using the Exerspy or by using a pedometer that tracks steps. Five miles might sound like a lot, but over the course of a day, it is a good goal to shoot for. Try breaking down your day into things like this:
Take a quick walk around your neighborhood before work, even if it is only ten minutes.
When you get to work, park as far from the building as you can and walk in. If you have time, walk around the parking lot or building 1-2 times.
Always take the stairs and walk to people's desks instead of emailing them. If you are in a job that requires standing, you may already be getting extra steps in!
At lunch or during breaks, perform the walk again 1-2 times around the parking lot or building.
After work, make it a habit to not get in your car until you have completed another walk around the lot or when you get home, put on your shoes first thing and take a walk, even if only for 10 minutes.
Take a walk after dinner with your family. Even if it is short, it is a good way to destress and spend time with others.
At the end of the day, you may have accomplished the 10,000 steps. If not, think about how you can incorporate more walking. If you have a treadmill, this could mean only watching tv if you are walking. Some people like to talk on their cellphones while walking. This is great if you can walk in a safe environment away from cars.
Be conscious of how you can create opportunities for walking and the opportunities will find you!
In addition to the excellent walking tips that Marcey stated above, if you live within walking distance from work, walk don't drive. The same applies to walking to the store for smaller shopping trips or between stores when doing several errands.
Whether at work or at home, stand up and pace while on the phone. Better yet, plan ahead and go for a walk outside while returning phone calls.
Make walking a social activity. Instead of meeting a friend for coffee or a meal, plan to take a walk together. Remember, the longer the walk the more time for catching up!
Plan a family walk on weekends - initially a walk around the neighborhood - over time expand those walks into family hikes. You will all benefit, and it's a great way to really talk about what's going on in your lives.
At first it may seem like just one more thing to do after a long busy day, but walking in the evening, especially taking advantage of the late summer light, is a refreshing way to unwind and will help you sleep at night - giving you the added energy you need to take on the next day.
Put walking on your schedule. Make it a priority. Walk for your lunch break. Take the stairs instead of the elevator. Park farther from the building. We walk most of the time, wear a pedometer and see how many steps you walk in a day then try to increase that number everyday. Walk before or after work with a friend, enjoy the great outdoors and release your days stresses.
Walking can and should be part of your daily activities. You would be amazed how easy you can incorporate walking evening with the busiest of days. The easiest way to accomplish walking will be to park as far away from your desk as possible. Some individuals may work for companies that have large parking lots so park a little further away than usual. Another way to fit walking in, take the stairs. Elevators are often crowded so skill pushing the button and put your legs to work. Better yet, climb an extra flight or two then come back down to the floor you need to be on. Bring your co-workers with you prior to the meeting. This will help refresh your mind and get you prepared for that upcoming hour long meeting! Use your lunch break to walk. All too often we eat too fast and usually do so while at our desk. Well take advantage, eat your lunch and then go for a 10-minute walk. You may feel you do not have the extra time but give it a shot and see how it goes. Lastly, take your family out and go for a walk. Everyone is tight on time but you need to focus your time correctly and be sure squeeze exercise in the mix, it will help you be more productive and help you feel accomplished at the end of the day.
The good news about exercise is that though 30 minutes of exercise a day for 5 days a week is a typical goal (based on Centers for Disease Control and Prevention guidelines), this exercise can be completed in smaller increments of at least 10 minutes of brisk exercise. That means, for example, that if you don't have time to walk for 30 minutes on your lunch break at work, you can walk briskly for 10 minutes in the morning, 10 minutes at lunch, and 10 minutes when you get home from work.
You can also strive to incorporate walking into other activities you planned to complete in a day:
Planning to meet up with a friend? Socialize while you walk together.
Have a dog? Walking the dog (at a brisk pace) counts, too.
Going out for dinner? If there is a restaurant you can walk to, get your exercise that way.
Want some quality time with the kids? Go for a walk as a family.
Also, with the demands of modern life, it is easy to
think
we don't have time in a day to walk for 30 minutes. However, walking reduces stress levels, improves physical fitness and energy levels, and reduces risk factors for serious conditions such as heart disease. Ultimately, taking the time to exercise will help you be more productive when you return to work or household responsibilities.
Here are some ways to fit walking into your day:

1. During your lunch break, go for a walk instead of just sitting at your desk.

2. Take the stairs instead of the escalator or elevator.

3. Take an activity break—walk to a coworker's office instead of sending them an e-mail, or get up and walk around your home when you make or take a call on your phone.

4. Park your car a little farther away from your destination.

5. Get out of the bus/subway a stop earlier and walk the extra distance.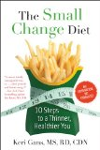 Continue Learning about Walking