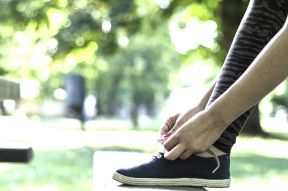 Looking for a simple way to extend your life? All you have to do is give your body 15 minutes of physical activity a day and you'll win yourself three extra years of life. Pretty amazing, right?
A study tracked more than 400,000 people for more than 8 years and found that just 15 minutes of light, daily activity, such as walking, makes you physically 3 years younger than your couch-potato friends and cuts your chances of dying from pretty much anything by 14%.
Double Is Better
When it comes to walking, a little more is always better. In fact, the World Health Organization and the Centers for Disease Control and Prevention recommend 30 minutes of physical activity each day. By squeezing in an additional 15 minutes, you'll likely live even longer and make your daily life a lot more pleasurable. That's because:
Thirty minutes of brisk walking (or any moderately intense activity) is a terrific antidepressant.
It lowers your blood pressure -- good news for the 89% of Americans with high BP. Learn what causes high blood pressure.
It helps tame type 2 diabetes, especially if you mix in some strength training.
It decreases breast cancer risk by 30% and increases survival rate from a heart attack by 80%.
About one in three U.S. adults are already hitting the 30-minute mark. Join them by starting with 15 minutes today and lengthening your workout from there.