Endurance training is crucial to volleyball training. As a result of the stop-and-go demands of this particular sport, try stage training in order to effectively prepare you for intense matches. Begin on a treadmill or cycle at a low level, followed by introducing higher levels for your desired duration.

Continue Learning about Volleyball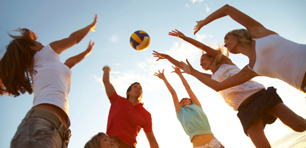 Volleyball is a team sport that involves cardiovascular endurance, agility, and hand-eye-coordination. Lateral movements, foot speed, and hip rotation are all important skills to possess. Proper elbow and knee-pads can help limit ...
injuries.
More