Bar squats may potentially improve leg power for volleyball. The concept of power involves moving weight quickly. In order to increase power in the legs you must choose a load (resistance) that allows you to do this with good technique for eight to ten repetitions.
Continue Learning about Volleyball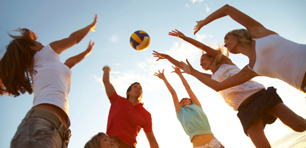 Volleyball is a team sport that involves cardiovascular endurance, agility, and hand-eye-coordination. Lateral movements, foot speed, and hip rotation are all important skills to possess. Proper elbow and knee-pads can help limit ...
injuries.
More