Foam rolling will help your performance by applying pressure to tight or knotted areas, which allows the muscles to regain their normal lengths. Once the muscles are loosened up they are able to move more freely, resulting in optimum movement performance. You should foam roll these areas prior to warming-up before practice.
Continue Learning about Volleyball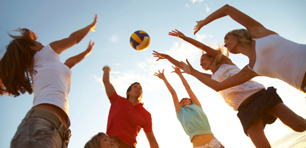 Volleyball is a team sport that involves cardiovascular endurance, agility, and hand-eye-coordination. Lateral movements, foot speed, and hip rotation are all important skills to possess. Proper elbow and knee-pads can help limit ...
injuries.
More