Yes, you should stretch after playing volleyball. Performing a cool-down routine after playing is a great way to reset the lengths of your muscles to optimal alignment. During high intensity exercise you can develop tight areas throughout the muscles. These areas, if left untreated may remain in this unnatural and shortened position which leads to altered movement in the joints. Overtime, these altered movements can cause injury.
Continue Learning about Volleyball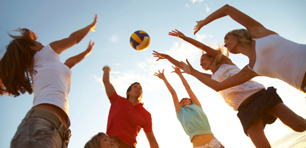 Volleyball is a team sport that involves cardiovascular endurance, agility, and hand-eye-coordination. Lateral movements, foot speed, and hip rotation are all important skills to possess. Proper elbow and knee-pads can help limit ...
injuries.
More