Taking a daily multivitamin can help protect you against a poor or inadequate diet, but it can also help you to lose weight. Watch nutrition expert Rovenia Brock, PhD, explain the healthy benefits of taking a daily multivitamin, and how to take it.
While ideally the majority of your nutrients should come from a diet rich in fruits and vegetables, a multivitamin makes sure nothing falls through the cracks. Making sure you get the vitamins you need can boost your immunity, prevent accelerated aging, and help you lose weight.
This content originally appeared on
doctoroz.com
Continue Learning about Vitamins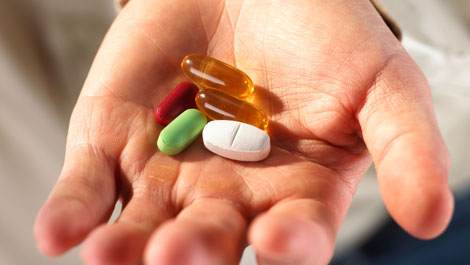 In the United States, the Food and Drug Administration (FDA) regulates vitamin supplements and provides recommended daily amount information. The FDA says that we should pay attention when considering vitamin supplements, because ...
frequently many different vitamins and minerals are combined into one product.
More