Folate (its name when occurring naturally) or folic acid (its name in supplements) is part of the B-complex family of vitamins. As you age, the concentration of folate in your body drops. The most common vitamin deficiency among older people is folate. This deficiency not only causes vascular disease but can also lead to cancer as well. In four studies, colon cancer rates decreased 20 to 50 percent with folate supplementation. However, more than 50 percent of all Americans don't even get the recommended daily allowance (RDA) of folate. More than 90 percent do get the amount necessary to decrease colon cancer risk (400 micrograms).
Continue Learning about Vitamins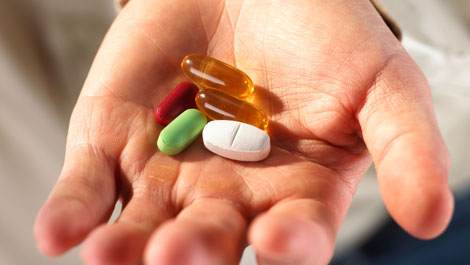 In the United States, the Food and Drug Administration (FDA) regulates vitamin supplements and provides recommended daily amount information. The FDA says that we should pay attention when considering vitamin supplements, because ...
frequently many different vitamins and minerals are combined into one product.
More