All women of child-bearing age should be taking a prenatal or at least a multivitamin. Many pregnancies are unplanned and can go unnoticed for the first couple of months. During this time in the pregnancy, all of the baby's organs are forming and without sufficient nutrients from the mom's diet, certain deformities can develop such as neural tube defects. Although food can supply all of the vitamins and minerals needed in a prenatal diet, it is often difficult to eat enough of these foods.
Women who are pregnant should take prenatal vitamins to supplement their diet. It is important you to make sure you are eating right and taking the appropriate vitamins during your pregnancy. This is because the developing fetus needs certain vitamins in order to grow and develop properly. Speak to your doctor about prenatal vitamins if you are pregnant.
Continue Learning about Vitamins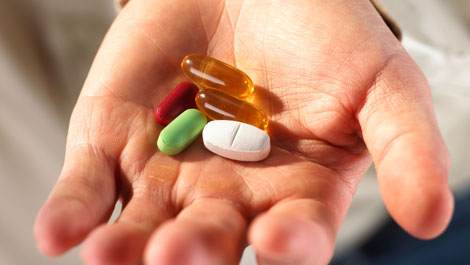 In the United States, the Food and Drug Administration (FDA) regulates vitamin supplements and provides recommended daily amount information. The FDA says that we should pay attention when considering vitamin supplements, because ...
frequently many different vitamins and minerals are combined into one product.
More