A healthy person who eats a balanced diet will get adequate levels of vitamins and minerals, but many people don't eat a balanced diet. A multivitamin supplement can fill in the gaps. Nutrients that are often low in typical modern diets include calcium, magnesium, potassium, vitamin A, vitamin C and vitamin E.

Some groups may particularly benefit from supplements. A woman of childbearing age should make sure she is getting enough iron, and if she is not, she should take a multivitamin/multimineral with iron. It should also contain folic acid, which is essential if she becomes pregnant. A man or woman over age 50 should make an effort to consume extra vitamin B12, either in fortified foods or in a supplement, and vitamin D. Both nutrients are often low in older people.

Some people are unsure whether vitamin supplementation is necessary. Women in these following categories might need to add a multi-vitamin/mineral supplement to their daily routine for some "nutrition insurance." They include: women who are very busy and do not have time to eat properly, women who are allergic to dairy products or who do not drink milk, women of childbearing age who do not get ample folate in their diets, women who are on a very low-calorie diet, women over age 65 who do not eat a balanced diet, women who are vegans and vegetarians, women who take daily medication, and women with chronic illnesses.
Continue Learning about Vitamins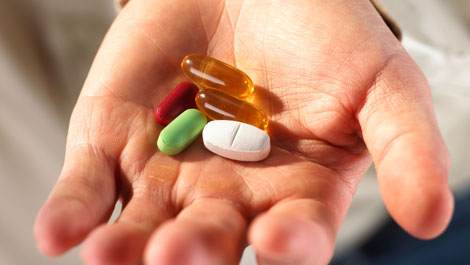 In the United States, the Food and Drug Administration (FDA) regulates vitamin supplements and provides recommended daily amount information. The FDA says that we should pay attention when considering vitamin supplements, because ...
frequently many different vitamins and minerals are combined into one product.
More