Those with adequate folate status do not need to supplement with the vitamin. If your daily dietary intake is around 400-800mcg/day and you are not experiencing any growth phases or demands upon your body that would increase needs, then you would not need to supplement with this vitamin.
People with certain medical conditions may not be the best candidates to take prenatal vitamins. For instance, your doctor will test you for pernicious anemia before giving you prenatal vitamins, as the folic acid in the vitamins could cover up your symptoms. Additionally, other diseases may be made worse by the nutrients included in the vitamins. For example, you may need to be careful if you have kidney stones or a disease that allows copper or iron to build up in your body. Speak to your doctor to decide if your preexisting medical conditions make taking prenatal vitamins impossible for you. Children should not use prenatal vitamins because the levels of vitamins may be too much for them.
Continue Learning about Vitamins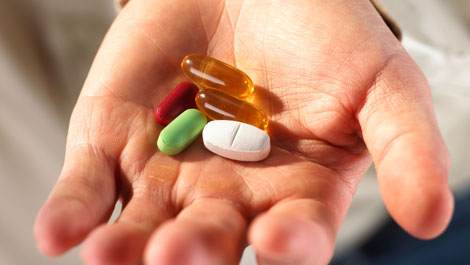 In the United States, the Food and Drug Administration (FDA) regulates vitamin supplements and provides recommended daily amount information. The FDA says that we should pay attention when considering vitamin supplements, because ...
frequently many different vitamins and minerals are combined into one product.
More