In general, there are few people that should not receive Multi Vitamin Concentrate. Rather, your doctor will weigh the pros and cons of each treatment in order to determine the best course of action. The safety of Multi Vitamin Concentrate has not been studied in children under the age of 11 years, so they should not receive it unless absolutely necessary. Your doctor may not prescribe it to you if you are too sensitive to any of the vitamins it contains (vitamins A, D, E, K, C, B2, B1, B6, B12, niacinamide, dexpanthenol, biotin, and folic acid). If you have improperly functioning kidneys, your doctor may not give Multi Vitamin Concentrate to you for a long period of time, as you could end up with a toxic amount of aluminum in your system. If possible, make sure that your doctor is aware of your medical history and of any medications you are taking.


Continue Learning about Vitamins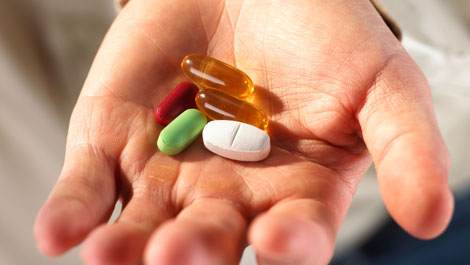 In the United States, the Food and Drug Administration (FDA) regulates vitamin supplements and provides recommended daily amount information. The FDA says that we should pay attention when considering vitamin supplements, because ...
frequently many different vitamins and minerals are combined into one product.
More