Taking vitamin supplements may be dangerous to your health if you overdo it, which can lead to potentially dangerous side effects, or if you take dietary supplements at the same time you take certain medications, which may trigger dangerous supplement-drug interactions.

For example, some dietary supplements might interfere with cancer treatment or increase the risk of cancer coming back. Calcium supplements can interfere with your body's absorption of certain antibiotics, thyroid medication and anticonvulsant drugs. Consuming too much vitamin A may increase your risk of the brittle-bone disease osteoporosis. Too much vitamin B6 may lead to nerve problems that could throw off coordination. Ask your doctor if he recommends dietary supplements for you and, if so, the safest way to take them.
Continue Learning about Vitamins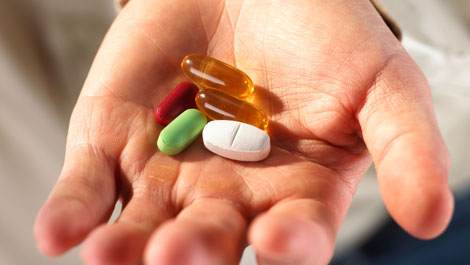 In the United States, the Food and Drug Administration (FDA) regulates vitamin supplements and provides recommended daily amount information. The FDA says that we should pay attention when considering vitamin supplements, because ...
frequently many different vitamins and minerals are combined into one product.
More