You can put the brakes on aging by increasing your intake of antioxidants, says dietitian Julieanna Hever. Watch the video to learn the best ways to get those anti-aging nutrients.
To make your RealAge (physiologic age) younger, don't take needless vitamins and supplements. Take a multivitamin that contains all the vitamins and minerals you need (especially C, D, E, folate, calcium and magnesium) but no iron, in the correct daily amount. Unless you are a woman in pregnancy bearing age, do not take vitamin A as an individual (one-ingredient) supplement, and make sure your multivitamin contains less than 2,500 IU of vitamin A. Do not take iron as a supplement except under the supervision of a doctor.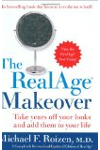 Continue Learning about Vitamins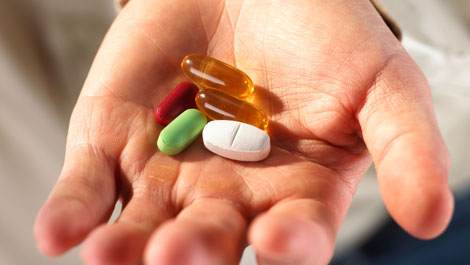 In the United States, the Food and Drug Administration (FDA) regulates vitamin supplements and provides recommended daily amount information. The FDA says that we should pay attention when considering vitamin supplements, because ...
frequently many different vitamins and minerals are combined into one product.
More