Vitamin A is actually a family of substances called retinoids that includes retinol, retinal, and retinoic acid. These are called preformed vitamin A because they are in a form that your body readily uses. Retinol is the most usable of the three forms and can be converted to both retinal and retinoic acid in your body.

Vitamin A is essential for vision. The carotenoids, lutein and zeaxanthin, are also important for your eyes and may help prevent cataracts and age-related macular degeneration (AMD). Unfortunately, AMD is usually the culprit when individuals age 60 or older experience blindness.

Milk is an excellent source of vitamin A. Carrots provide beta-carotene, which can be converted to vitamin A in your body. Eggs and spinach are good sources of lutein and zeaxanthin. Studies show vitamins A, E, zinc and the phytochemicals lutein and zeaxanthin can help maintain the health of your eyes and possibly prevent cataracts.

Good sources of vitamin A include sweet potatoes, carrots, fortified milk and dark, leafy greens. For tasty sources of vitamin E, try spinach, vegetable oils and nuts, including almonds, hazelnuts, pecans and sunflower seeds. Lutein and zeaxanthin are found in egg yolks and dark green vegetables.
Continue Learning about Vitamins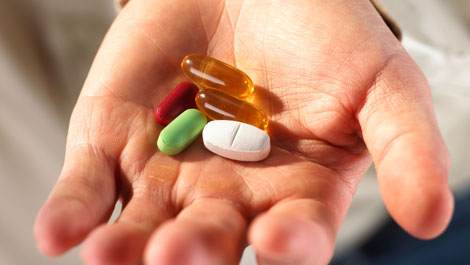 In the United States, the Food and Drug Administration (FDA) regulates vitamin supplements and provides recommended daily amount information. The FDA says that we should pay attention when considering vitamin supplements, because ...
frequently many different vitamins and minerals are combined into one product.
More