Vitamin B2 is usually safe to take, and is sold over-the-counter. It is even safe -- in the correct doses -- for infants, children and pregnant or breast feeding women. Always follow the dosing instructions on the bottle. If your doctor did not prescribe or recommend vitamin B2 to you and you are taking other medications, make an appointment or phone call to discuss the potential interactions you may be facing. If you think you are experiencing riboflavin deficiency symptoms, ask your doctor before beginning your own vitamin B2 regime; a prescription and monitoring may be better suited to your needs.

Continue Learning about Vitamins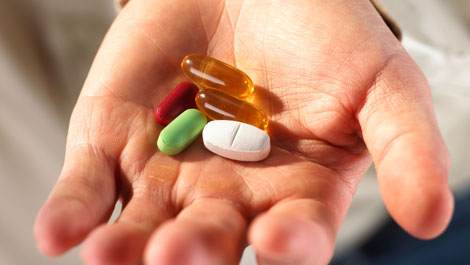 In the United States, the Food and Drug Administration (FDA) regulates vitamin supplements and provides recommended daily amount information. The FDA says that we should pay attention when considering vitamin supplements, because ...
frequently many different vitamins and minerals are combined into one product.
More