Before taking a thiamine supplement, you should know how much thiamine you should be getting on a daily basis. Most people are able to get enough thiamine, or vitamin B1, through food sources such as lean meats, peas, soybeans, dried beans, fish, whole grains, breads and cereals. However, some people should take supplements of thiamine in order to prevent or treat thiamine deficiency. It's a good idea to talk with your doctor about the amount of thiamine you should get on a daily basis. In general, it's recommended that males 14 and older get 1.2 mg. per day; females 14 to 18 get one mg. per day; and females 19 and older get 1.1 mg. per day. Talk to your doctor if you have specific questions about how much thiamine you should be getting.


Continue Learning about Vitamins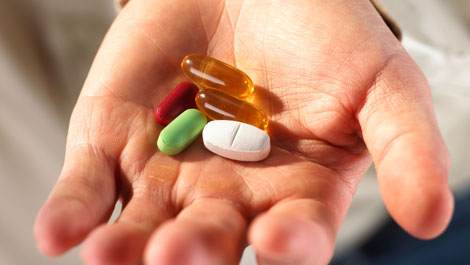 In the United States, the Food and Drug Administration (FDA) regulates vitamin supplements and provides recommended daily amount information. The FDA says that we should pay attention when considering vitamin supplements, because ...
frequently many different vitamins and minerals are combined into one product.
More