Although water-soluble vitamins have many tasks in the body, one of the most important is helping to free the energy found in the food you eat. Several B vitamins are key components of certain coenzymes (molecules that aid enzymes) that help release that energy. Thiamin, riboflavin, niacin, pantothenic acid, and biotin engage in energy production. Vitamins B6, B12, and folic acid metabolize amino acids (the building blocks of proteins) and help cells multiply. One of many roles played by vitamin C is to help make collagen, which knits together wounds, supports blood vessel walls, and forms a base for teeth and bones.
Continue Learning about Vitamins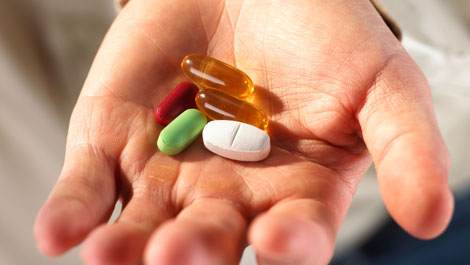 In the United States, the Food and Drug Administration (FDA) regulates vitamin supplements and provides recommended daily amount information. The FDA says that we should pay attention when considering vitamin supplements, because ...
frequently many different vitamins and minerals are combined into one product.
More