A prescription prenatal, postnatal multivitamin is a supplement that contains essential vitamins, minerals, and fatty acids. The multivitamin is formulated especially for women who are pregnant and for women who have just given birth. Under these circumstances, women are recommended to take these multivitamins in order to ensure that they are getting the proper nutrition needed to keep them and their babies healthy. It may also be a useful supplement for women who are trying to become pregnant. Prescription prenatal and postnatal multivitamins can be found under a few different brand names, such as PrimaCare ONE.
Continue Learning about Vitamins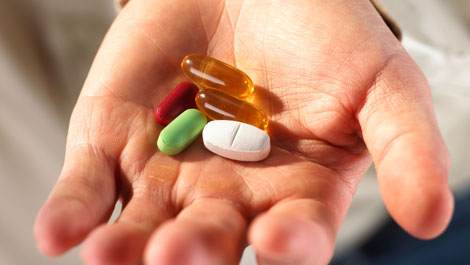 In the United States, the Food and Drug Administration (FDA) regulates vitamin supplements and provides recommended daily amount information. The FDA says that we should pay attention when considering vitamin supplements, because ...
frequently many different vitamins and minerals are combined into one product.
More