For older adults the daily multivitamins available at drugstores or warehouse stores are adequate formulations of multivitamins. Most older adults do not need to take multivitamin supplements as long as they are consuming a well-balanced diet. For older individuals with poor diets it is possible that they may benefit from vitamin supplements. The likelihood of deriving benefit is related to having actually vitamin deficiencies.
Products aimed at older people tend to boost the amounts of certain B vitamins, partly because many elderly men and women have trouble absorbing vitamin B12. These products also tend to add antioxidants and, often, vitamin D and selenium.

There is little evidence to support the health value of multivitamin supplements. The IOMs recommends that adults 19 to 70 years old get at least 600 IU vitamin D, and that those over age 70 get at least 800 IU. As you age, your skin loses some of its ability to produce vitamin D from sunlight, and many older people do not spend much time in the sun. As for selenium, evidence suggests no benefit to this mineral. Until more information is available -- or unless your doctor gives you other advice -- there is little reason to take a daily multivitamin. If you are over 70 and/or get little sun exposure, you may need to add a separate vitamin D supplement.
Continue Learning about Vitamins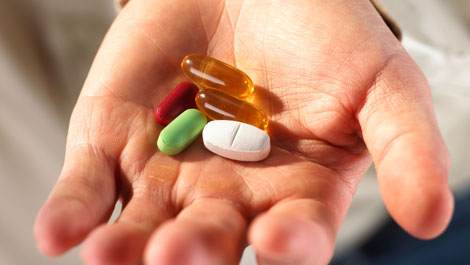 In the United States, the Food and Drug Administration (FDA) regulates vitamin supplements and provides recommended daily amount information. The FDA says that we should pay attention when considering vitamin supplements, because ...
frequently many different vitamins and minerals are combined into one product.
More