If your multivitamin supplement causes side effects but you feel that you need extra vitamins, stop taking it and talk to your doctor, who may recommend a better alternative.
Stop taking any supplement that you think is giving you side effects. Let your doctor know about any side effects that you attribute to a supplement. He or she may pass along the information to Food and Drug Administration (FDA) MedWatch, if appropriate. Or you can contact MedWatch directly at 800-FDA-1088 or through the MedWatch Web site at www.fda.gov/medwatch/report/consumer/consumer.htm. Also inform the manufacturer or distributor and the store where you purchased it.
Continue Learning about Vitamins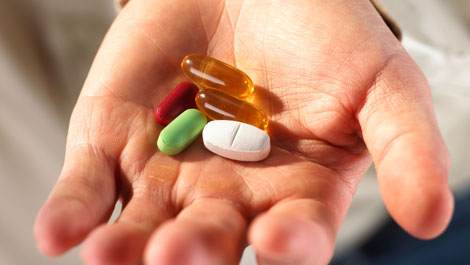 In the United States, the Food and Drug Administration (FDA) regulates vitamin supplements and provides recommended daily amount information. The FDA says that we should pay attention when considering vitamin supplements, because ...
frequently many different vitamins and minerals are combined into one product.
More