Vitamin B2 (riboflavin) is used in treating jaundice in newborns and for supplementing the diets of those who do not get enough riboflavin, such as people older than 65 years of age, alcoholics, the terminally ill, and those with nutritional deficiencies due to vegetarianism or poverty.

Symptoms of riboflavin deficiency include anemia, weakness, tongue and throat problems, mouth sores, and dermatitis.

Vitamin B2 may also be helpful to those who have pre-eclampsia, anemia, migraines, eating disorders, malaria, cataracts, ethylmalonic encephalopathy, cognitive ability, esophageal cancer, and depression, but these uses are not yet fully accepted by the scientific community.

Continue Learning about Vitamins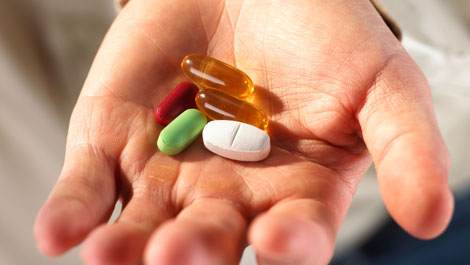 In the United States, the Food and Drug Administration (FDA) regulates vitamin supplements and provides recommended daily amount information. The FDA says that we should pay attention when considering vitamin supplements, because ...
frequently many different vitamins and minerals are combined into one product.
More