Thiamine, also known as vitamin B1, is a substance that's necessary for many chemical reactions in the body. Thiamine helps cells convert carbohydrates into energy, and it helps the nervous system, muscles and heart to function properly. Thiamine may be found in food sources, such as lean meats, fish, peas, beans and whole grains. It's also available as a supplement.


Continue Learning about Vitamins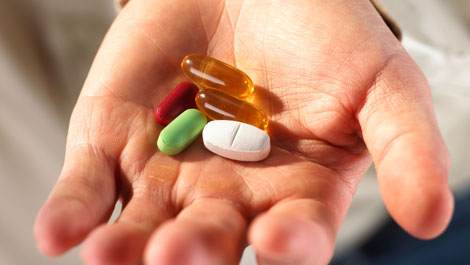 In the United States, the Food and Drug Administration (FDA) regulates vitamin supplements and provides recommended daily amount information. The FDA says that we should pay attention when considering vitamin supplements, because ...
frequently many different vitamins and minerals are combined into one product.
More