Riboflavin is another name for vitamin B2. This vitamin is naturally present in many foods. Taking extra riboflavin can help with neonatal jaundice and riboflavin deficiency, otherwise known as ariboflavinosis. Several other medical problems, including migraine headaches and depression, have shown some positive though not conclusive results with using riboflavin as treatment. If your doctor thinks you would benefit from taking riboflavin, they might recommend you eat more foods that contain riboflavin or take an additional supplement. Riboflavin is generally safe and has very few side effects.


Continue Learning about Vitamins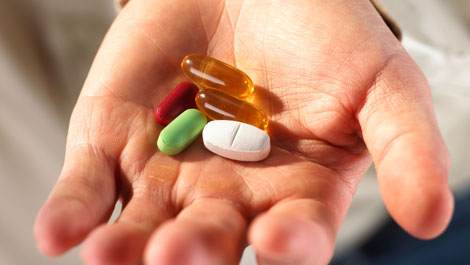 In the United States, the Food and Drug Administration (FDA) regulates vitamin supplements and provides recommended daily amount information. The FDA says that we should pay attention when considering vitamin supplements, because ...
frequently many different vitamins and minerals are combined into one product.
More