One-a-Day Women's multivitamin is a brand name vitamin and mineral combination manufactured by Bayer. Made especially for women, this product is formulated with extra nutrients to support healthy skin (using vitamins A and C as well as the minerals copper and iron), breast health (with vitamin D3), a strong immune system (with vitamin E and selenium), reproductive health (with folic acid and zinc) and strong bones (with calcium and magnesium). This product also contains nutrients that may help your cardiovascular system (vitamins B6, B12) and boost energy levels (B vitamins and chromium). Supplements like One-a-Day Women's multivitamin can be used to treat vitamin and mineral deficiencies caused by a wide range of conditions. One-a-Day Women's multivitamin is available without a prescription.


Continue Learning about Vitamins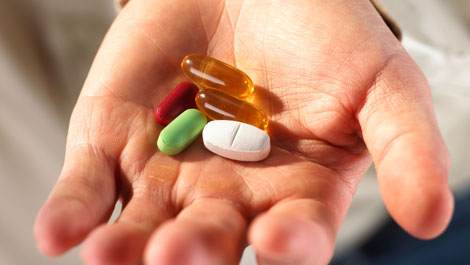 In the United States, the Food and Drug Administration (FDA) regulates vitamin supplements and provides recommended daily amount information. The FDA says that we should pay attention when considering vitamin supplements, because ...
frequently many different vitamins and minerals are combined into one product.
More