Multi Vitamin Concentrate is a special liquid containing a large number of vitamins that is diluted and given to you through an IV (into your veins). Multi Vitamin Concentrate contains Vitamins A, D, E, K, C, B2, B1, B6, and B12; niacinamide; dexpanthenol; biotin; and folic acid. You may be prescribed Multi Vitamin Concentrate if you are unable to eat due to injury, surgery, infection, burns, or coma. Multi Vitamin Concentrate is approved for use in children and adults over the age of 11 years.


Continue Learning about Vitamins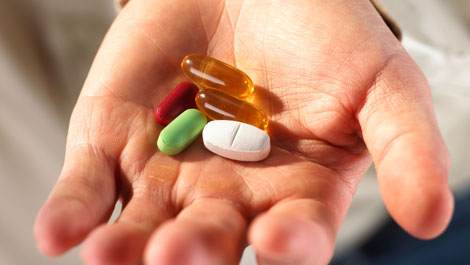 In the United States, the Food and Drug Administration (FDA) regulates vitamin supplements and provides recommended daily amount information. The FDA says that we should pay attention when considering vitamin supplements, because ...
frequently many different vitamins and minerals are combined into one product.
More