The elderly, people of lower socioeconomic status, and those with one of a number of illnesses are at increased risk for low riboflavin levels. These illnesses include: infection, fever, diarrhea, intestinal and liver disease, alcoholism, burns, cancer, overactive thyroid, injury, stress and a surgically removed stomach. If you have any of these conditions, your doctor might recommend additional riboflavin. You should also talk to your doctor about your riboflavin needs if you are pregnant or breastfeeding.


Continue Learning about Vitamins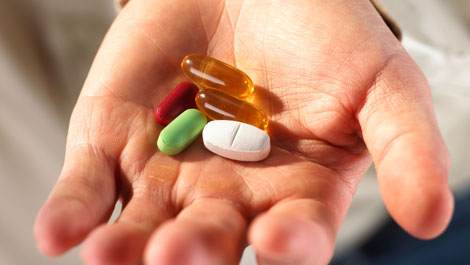 In the United States, the Food and Drug Administration (FDA) regulates vitamin supplements and provides recommended daily amount information. The FDA says that we should pay attention when considering vitamin supplements, because ...
frequently many different vitamins and minerals are combined into one product.
More