For vitamins and minerals, there are health risks to consuming too much as well as too little. Adequate amounts are essential to maintain health and prevent disease; historically deficiencies of essential vitamins have caused diseases such as scurvy, pellagra and rickets. In developed countries, however, economic advances over the last century have significantly improved diets, resulting in a better dietary supply of many nutrients. Paradoxically, however, widespread use of dietary supplements and extensive mandatory and voluntary fortification of foods with vitamins and minerals have created the opposite danger -- excessive intake. It's still important for everyone to get an adequate supply of micronutrients, but it is also vital to make sure people don't get too much of certain vitamins and minerals because overconsumption can also cause health problems.
Continue Learning about Vitamins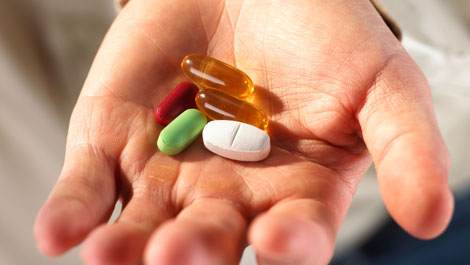 In the United States, the Food and Drug Administration (FDA) regulates vitamin supplements and provides recommended daily amount information. The FDA says that we should pay attention when considering vitamin supplements, because ...
frequently many different vitamins and minerals are combined into one product.
More