Besides treating riboflavin deficiencies, riboflavin is recommended for other reasons. Some people are given riboflavin with other medications they are taking, for various health reasons. Babies might be given riboflavin to treat neonatal anemia, a condition in which the baby does not have enough red blood cells. Some people believe that riboflavin can help with other types of anemia, eating disorders, mental health, cataracts, preeclampsia (a condition in which high blood pressure develops during pregnancy), migraines, esophageal cancer and malaria. These uses, however, have not been scientifically proven to be successful.


Also known as vitamin B2, riboflavin is a basic building block for normal growth and development. It is needed for healthy energy production and also supports the antioxidant activity in the body.
Continue Learning about Vitamins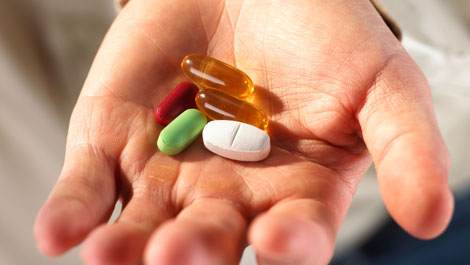 In the United States, the Food and Drug Administration (FDA) regulates vitamin supplements and provides recommended daily amount information. The FDA says that we should pay attention when considering vitamin supplements, because ...
frequently many different vitamins and minerals are combined into one product.
More