Writing in the Journal of the American Medical Association (JAMA), Canadian researchers found that giving folic acid (2.5 milligrams per day), B12 (1 milligram per day) and B6 (25 milligrams per day) to diabetics actually increased the rate at which diabetes damaged their kidneys.

Researchers in Norway, publishing their findings in the American Journal of Cardiology, reported that Triple B therapy (folic acid 800 micrograms, vitamin B12 500 micrograms, and vitamin B6 20 milligrams) paradoxically increased cardiac circulatory damage in people who had lots of arterial plaque in their hearts. Their explanation: the damage that homocysteine does to arteries may cause arterial plaque to form, but after there's a lot of plaque, homocysteine works to stabilize that plaque and bury it in the arterial wall, so reducing homocysteine levels for those people may be harmful rather than helpful. This would explain the disturbing results of another Norwegian study of Triple B therapy, published in The Archives of Internal Medicine: people who had just suffered a heart attack and were given B vitamins for four years had an increased rate of repeat heart attacks, stroke or sudden death.
Continue Learning about Vitamins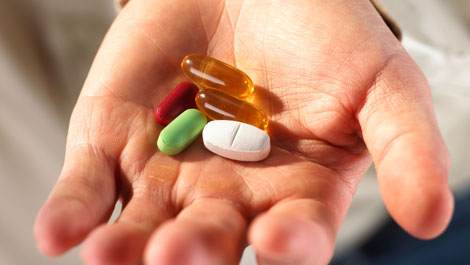 In the United States, the Food and Drug Administration (FDA) regulates vitamin supplements and provides recommended daily amount information. The FDA says that we should pay attention when considering vitamin supplements, because ...
frequently many different vitamins and minerals are combined into one product.
More