Thiamine, vitamin B1, comes as a supplement that can be taken by mouth, but it's also found in many food sources. The best way to get the thiamine you need is through a balanced diet full of thiamine food sources, such as fish, lean meats, whole grains, dried beans, soybeans, cereals and peas. Consult your doctor to find out the amount of thiamine that you should be getting every day. If you can't get enough thiamine from your diet, you should take the supplement tablet by mouth once a day or as directed by your doctor.


Continue Learning about Vitamins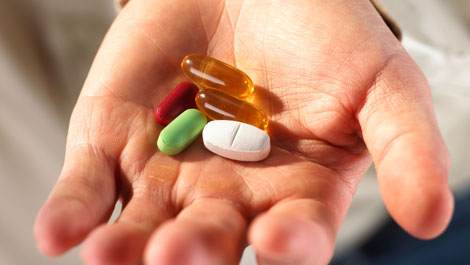 In the United States, the Food and Drug Administration (FDA) regulates vitamin supplements and provides recommended daily amount information. The FDA says that we should pay attention when considering vitamin supplements, because ...
frequently many different vitamins and minerals are combined into one product.
More