The benefits of taking a multivitamin allow you to get the appropriate amount of vitamins and minerals every day that your body needs. If you eat a well-rounded diet with plenty of fruits and vegetables, though, you are likely getting all the minerals and vitamins you need over the course of a week. Unfortunately, many people do not eat a well-rounded diet and therefore can benefit from multivitamins. There are certain time periods when taking a multivitamin is especially beneficial, such as during pregnancy. Discussion with your primary care doctor can help you decide whether or not you need to take a multivitamin on a daily basis.
Ideally, the majority of your nutrients should come from a healthy diet rich in fruits and vegetables -- but a multivitamin makes sure nothing falls through the cracks. A multi ensures that you get all the essential vitamins and minerals recommended for each day, keeping your engine running smooth and adding protection against chronic illnesses such as breast cancer, colon cancer and heart disease.
This content originally appeared on
doctoroz.com
Continue Learning about Vitamins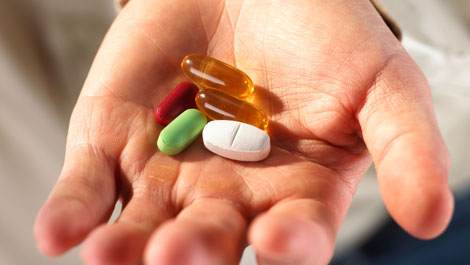 In the United States, the Food and Drug Administration (FDA) regulates vitamin supplements and provides recommended daily amount information. The FDA says that we should pay attention when considering vitamin supplements, because ...
frequently many different vitamins and minerals are combined into one product.
More