Prenatal vitamins are specially formulated multivitamins that make up for any potential nutritional deficiencies in the pregnant woman's diet. While these supplements contain numerous vitamins and minerals, the folic acid, iron, and calcium content are especially important.
Prenatal vitamins are special vitamins that you take while you are pregnant so that you will get all of the nutrients you need during pregnancy to help fetal development. Prenatal vitamins usually contain folic acid (for brain development), calcium (for bone strength), and iron (for the development of muscles and blood cells). These vitamins help not only fetal development, but the mother as well. Additionally, prenatal vitamins can reduce the risk of low birth weight. There are a few different brands of prenatal vitamins, including Advanced Natalcare, Materna, Natalins, Prenate Advance, and Prenatal Vitamins. Many prenatal vitamins can be bought over-the-counter, but some may require a prescription from a doctor.
Continue Learning about Vitamins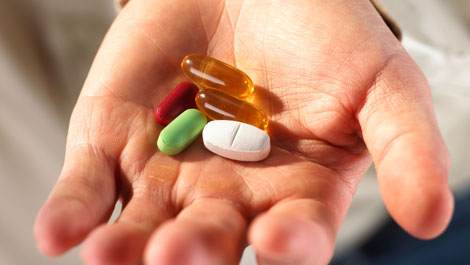 In the United States, the Food and Drug Administration (FDA) regulates vitamin supplements and provides recommended daily amount information. The FDA says that we should pay attention when considering vitamin supplements, because ...
frequently many different vitamins and minerals are combined into one product.
More