B vitamins are essential for growth, development and many other bodily functions. They play a major role in the activities of enzymes, which are important for turning food into energy and other needed substances. B vitamins are important for a healthy diet and in the prevention of diseases.
B vitamins help the body produce energy and keep the skin, nervous and digestive systems healthy. B-complex vitamins include vitamins B1, B2, B3, B5, B6, B7, B9 and B12. You may also know these vitamins by their other names, including thiamine (B1), riboflavin (B2), niacin (B3), pantothenic acid (B5), pyridoxine (B6), biotin (B7), folic acid or folate (B9) and cobalamin (B12).
This content originally appeared on
doctoroz.com
B vitamins and magnesium can play a critical role in energy production. Energy molecules are made up of B vitamins plus ribose. B vitamins are important for immunity, nerve and brain function, and much more. You can find the necessary B vitamins in a good quality B-complex vitamin formula.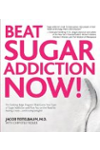 B vitamins are a group of vitamins -- sometimes called the vitamin B complex -- that help your body convert the food you eat into energy. Some of them also play a role in producing red blood cells, maintaining a healthy central nervous system, and keeping your skin in good shape.

The B vitamins are:
B1 (also called thiamine)
B2 (riboflavin)
B3 (niacin)
B5 (pantothenic acid)
B6
B7 (biotin)
B12
Folate (folic acid)
The B complex vitamins are actually a group of eight vitamins, which include Thiamine (B1), Riboflavin (B2), Niacin (B3), Pyridoxine (B6), Folic acid (B9), Cyanocobalamin (B12), Pantothenic acid and Biotin. These vitamins are essential for:
The breakdown of carbohydrates into glucose
Provides energy for the body
The breakdown of fats and proteins
Aids the normal functioning of the nervous system
Helps maintain healthy
Muscle tone in the stomach and intestinal tract
Skin
Hair
Eyes
Mouth
Liver
The B complex vitamins are found in brewer's yeast, liver, whole-grain cereals, rice, nuts, milk, eggs, meats, fish, fruits, leafy green vegetables and many other foods. See also: http://www.dentalcomfortzone.com/template.php?aid=206.
The B vitamins consist of eight distinct vitamins that help cells function optimally. Many Americans, especially the elderly, don't meet the Recommended Dietary Allowances (RDAs) for three of them: B6, B12, and folic acid. As such, these Bs have garnered the most attention by public health officials and researchers.
The B list:
Vitamin B1: thiamine
Vitamin B2: riboflavin
Vitamin B3: niacin or niacinamide
Vitamin B5: pantothenic acid
Vitamin B6: pyridoxine, pyridoxal, pyridoxamine, or pyridoxine hydrochloride
Vitamin B7: biotin
Vitamin B9: folate, folic acid
Vitamin B12: various cobalamins; commonly cyanocobalamin in vitamin supplements
Vitamins B4, B8, B10, and B11 were originally thought to be vitamins but were later discovered to be nonessential to humans.
Continue Learning about Vitamins