If you're pregnant, you need larger amounts of certain vitamins and minerals, particularly iron and folic acid, as well as DHA, an omega-3 fatty acid. Prenatal vitamins, which can be purchased by prescription or over the counter, meet these needs. Some prenatal vitamins contain DHA; or you can take a separate fish oil capsule; or eat fish twice per week, avoiding shark, swordfish, King Mackerel, and tilefish.

It is important not to take other supplements unless specifically advised by a qualified health care provider. The earliest weeks of pregnancy are crucial in the fetus' development, so the sooner in pregnancy you start taking a prenatal vitamin, the better.

If you plan to get pregnant or learn that you are, talk with your doctor right away to find out which prenatal supplement would be best for you to take. During pregnancy, your iron requirement increases to 27 mg and your folic acid requirement to 600 mcg. The calcium Recommended Dietary Allowance (RDA) remains at 1,000 mg for women ages 19 and over, although some clinicians suggest adding calcium during pregnancy for extra insurance.

Guidelines from the World Health Organization recommend that pregnant and nursing women consume an average of 200 mg/per day or more of docosahexaenoic acid (DHA), either by eating fish or taking fish oil supplements, to optimize the baby's brain development.
During pregnancy, your body needs extra vitamins to support your baby's growth and development. Pregnant women need 600 micrograms (mcg) of folic acid daily to reduce the risk of neural tube defects (problems with the development of the baby's brain and spine). They also need 770 mcg of vitamin A, 2.6 mcg of vitamin B12 and 600 international units (IU) of vitamin D.

In addition to vitamins, moms-to-be need a number of extra minerals, including iron and calcium. These nutrients are found in prenatal vitamins. Speak with your health-care provider about your specific nutritional needs.
Try to get these vitamins daily:
A -- More than 2,500 IU twice a day is too much (watch for extra Vitamin A in other fortified products like protein bars, breakfast bars, or meal-replacement products)
B1 (thiamin) -- 25 mg
B2 (Riboflavin) -- 25 mg
B3 (Niacin) -- at least 30 mg
B5 (pantothenic acid) -- at least 30 mg
B6 (pyridoxine) -- 3 mg twice a day
B9 (folic acid) -- 400 mcg
B12 -- 400 mcg twice a day
Biotin -- 300 mcg
C -- 400 mg twice a day (remember it's water-soluble, so you need two doses over the day)
D -- 600 IU twice a day
E -- 200 IU twice a day (or, preferably, 400 IU of mixed tocopherols)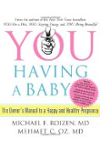 Continue Learning about Vitamins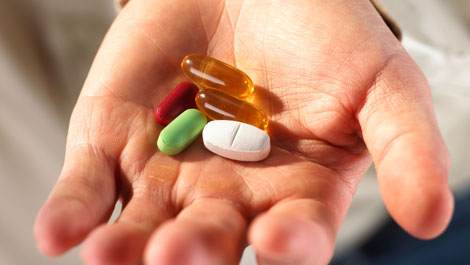 In the United States, the Food and Drug Administration (FDA) regulates vitamin supplements and provides recommended daily amount information. The FDA says that we should pay attention when considering vitamin supplements, because ...
frequently many different vitamins and minerals are combined into one product.
More