Several vitamins and minerals have been studied for their protective effects on the joints. They include copper, selenium and vitamins C and D.

Copper is a trace mineral available in shellfish, organ meats, beans and several other foods. It helps keep your blood vessels, immune system and bones healthy and functioning normally, which may have beneficial effects on your joints.

Some animal research indicates that taking copper supplements may help slow or prevent arthritis, but more study is needed to prove this benefit occurs in humans.

Selenium is a trace mineral found in tuna, whole grains, chicken, Brazil nuts and sunflower seeds. It is an antioxidant that counteracts the potentially damaging effects of free radicals in the body, some of which may cause arthritis.

Research indicates that people who have rheumatoid arthritis tend to have low blood levels of selenium and may not get enough of it in their diets. Studies are ongoing to learn whether selenium supplements help relieve symptoms in people with rheumatoid arthritis.

Vitamin C, or ascorbic acid, may also help protect and strengthen joints by preventing free radical damage to cells. The vitamin also helps form the protein in tendons, ligaments and other tissues. You can get vitamin C in fruit -- especially oranges and grapefruits -- and many vegetables.

Vitamin D, which is found in fatty fish, mushrooms, and fortified dairy products, is also made in your skin in the presence of sunlight. It is essential for keeping bones and muscles strong, which helps prevent joint injury.
Vitamins D3 (1000 IU a day), C (500 milligrams twice a day, less if you're taking a statin) and E (400 IU a day, less if you're taking a statin) have the potential to protect against damage to connective tissue, especially when buttressed by calcium 600 milligrams twice a day and magnesium 400 milligrams a day. Research shows that people consuming high amounts of vitamin C have up to a 70 percent reduction in risk of osteoarthritis. High vitamin C intake levels were also found to be associated with a reduced risk of knee pain. Vitamin D3 is essential for calcium absorption and is a very common vitamin deficiency.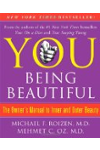 Continue Learning about Vitamins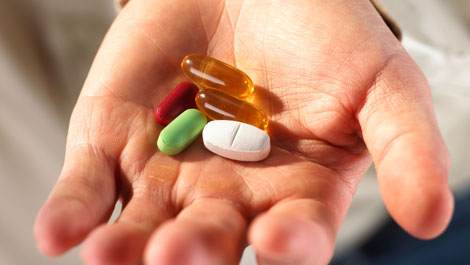 In the United States, the Food and Drug Administration (FDA) regulates vitamin supplements and provides recommended daily amount information. The FDA says that we should pay attention when considering vitamin supplements, because ...
frequently many different vitamins and minerals are combined into one product.
More