ADHD is a neurologic condition characterized by loss of executive functioning capacity in the brain. The cause is unknown. Scientifically studied and proven effective therapies include behavior strategies combined in some cases with medication. Any co-existent learning challenges and mental health conditions must be identified and treated appropriately. Vitamin "therapy" has not been scientifically shown to treat, cure, or improve any medical or behavioral disease or condition. We obtain vitamins in our diet and require a minimum amount of each for normal health. So-called "mega-doses" have NOT been shown to have any benefit and in some cases can cause illness or even death.
Watch as Naturopathic Doctor and Licensed Acupuncturist Dr. Pina LoGiudice explains how vitamin therapy can help treat ADHD symptoms.
During the 1970s, it was thought that the related hyperactivity and learning disabilities of attention deficit hyperactivity disorder (ADHD) were due to vitamin deficiencies. Since then, parents have given regular daily supplements to their children with ADHD. So far, there have been few positive results, and regular consumption may be harmful to these children. In 1976, the American Academy of Pediatrics Committee on Nutrition issued a formal statement to that effect.

But health experts do state that children with ADHD can continue to take vitamins, as long as they receive normal doses. Certain nutrients shown to be effective for brain function may still hold benefits for ADHD. These include iron, magnesium, pyridoxine (vitamin B2), zinc, and certain essential fatty acids (EFAs), like linoleic acid and linolenic acid. Other nutrients are being studied as alternatives to stimulants for ADHD, including nootropics (smart drugs), antioxidants, and herbs.
Continue Learning about Vitamins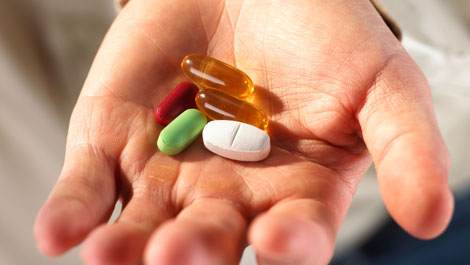 In the United States, the Food and Drug Administration (FDA) regulates vitamin supplements and provides recommended daily amount information. The FDA says that we should pay attention when considering vitamin supplements, because ...
frequently many different vitamins and minerals are combined into one product.
More