Many people are deficient in vitamin D, folic acid and vitamin B12. About a quarter of the U.S. population is at risk for getting too little vitamin D, which is key to bone health and may help prevent some chronic diseases. Dietary levels of folic acid, a B vitamin that helps to prevent birth defects and has other health benefits, are still too low for many Americans, although levels are higher than in the past because many foods are now fortified with it. Older people and strict vegetarians who consume no foods of animal origin often lack adequate levels of vitamin B12, which is needed for healthy nerves and red blood cells. Other vitamins people may be deficient in include B1 (especially drinkers) and C (lack of which can cause scurvy).
Many people are deficient in folate, vitamin B6 and vitamin B12.

As for folate, you tend to take in less from food as you age, and the concentration of folate in your body drops. In fact, a lack of folate is the most common vitamin deficiency among older people. Foods such as asparagus, artichokes, Brussels sprouts, black-eyed peas and sunflower seeds contain folate.

Foods rich in B6 include chicken, bananas, and tomato paste. Good rood sources of B12 include salmon, tuna, hamburger, lamb, and bran and wheat flakes).

By consistently taking 800 mcg (micrograms) of folate a day, 6 mg of B6, and 800 mcg of B12 in food or 25 mcg as a supplement (supplemental B12 is easier to absorb), you can make your RealAge 1.2 years younger in just three months-and probably 3.7 years younger in three years.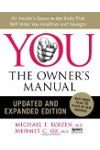 The 3 common vitamins that have a higher potential for deficiency since they can't be stored are vitamin C, B-complex and vitamin K. Vitamin C and B-complex (thiamine, niacin, riboflavin, folic acid, B-6, B12) are all water-soluble, so other than B12, they need to be replaced daily. While vitamin K is a fat-soluble vitamin, we store very little and therefore it also needs regular replenishment. According to government surveys, the necessary nutrients Americans fall short of most are calcium, magnesium, zinc, iron, vitamins B6, C & E and folate, which is why we recommend you eat the best you can (pick one of the menus in the free Sharecare Fitness App under the Coach tab) and take a daily multivitamin & mineral formula to cover all your bases.
Continue Learning about Vitamins