If your diet fails to meet your nutrient needs, then supplementation is always a valid recommendation.
Watch as Naturopathic Doctor and Licensed Acupuncturist Dr. Pina LoGiudice discusses whether or not multivitamin supplements are necessary in a healthy diet.
A healthy diet provides all the vitamins, minerals and other nutrients you normally need, without supplements. Not everyone eats a perfectly healthy diet, however, and nutritional supplements can fill in the gaps for some people. There are also certain lifestyles and stages of life that make taking a supplement, such as a multivitamin/multimineral, a good idea.

For example, women who may become pregnant may benefit from a multivitamin that contains folic acid, while women who are pregnant or breast-feeding are often advised by their doctors to take special nutritional supplements. People on certain diets, including vegans (who do not eat any foods that come from animals) may need supplements. People with certain health conditions may also need nutritional supplements, even if their diets are healthy.

Vitamins play a role in preventing heart disease, cancer, osteoporosis, and other chronic diseases. It is best to get these nutrients from the foods we eat, but this is sometimes difficult. Therefore, taking a daily multivitamin may make sense for some people. Avoid excessive supplementation with "megadose" pills. It is generally advisable to discuss taking supplements with a person knowledgeable about them, who can help you choose the right supplement for your needs. Even if you take a multivitamin regularly, eating a balanced, healthy diet is important for your well-being.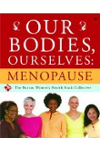 More About this Book
Our Bodies, Ourselves: Menopause
FROM THE EDITORS OF THE CLASSIC "BIBLE OF WOMEN'S HEALTH," A TRUSTWORTHY, UP-TO-DATE GUIDE TO HELP EVERY WOMAN NAVIGATE THE MENOPAUSE TRANSITION For decades, millions of women have relied on Our...
Continue Learning about Vitamins