People are rarely deficient in vitamin B7, also known as biotin. Some symptoms arising from a lack of this vitamin include: hair loss, high cholesterol, heart trouble and skin disorders. People sometimes inherit diseases that lead to vitamin B7 deficiency. If this happens, you can take a vitamin B7 supplement or eat foods high in the vitamin. Bananas, liver, cauliflower, carrots, salmon and soy flour are all good sources.
Continue Learning about Vitamins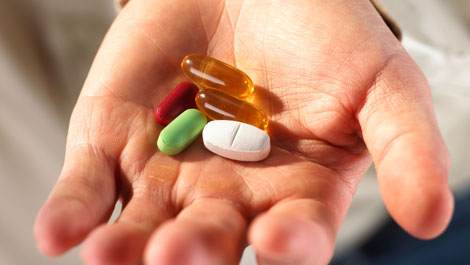 In the United States, the Food and Drug Administration (FDA) regulates vitamin supplements and provides recommended daily amount information. The FDA says that we should pay attention when considering vitamin supplements, because ...
frequently many different vitamins and minerals are combined into one product.
More