People typically do not experience side effects from taking therapeutic vitamins with minerals, but side effects may occur when the medication is taken in high doses. Tell your doctor if the following side effects worsen or persist during treatment: stomach upset, constipation, diarrhea, headaches or unpleasant taste. Allergic reactions to therapeutic vitamins with minerals is rare but serious. Call your doctor immediately if you experience these signs of an allergic reaction to the medication: breathing difficulty, swollen face and mouth, closed throat, hives, skin rash and severe dizziness. Because other side effects may occur, notify your doctor about any new symptoms so that he or she can determine if the symptoms are related to use of this medication.


Continue Learning about Vitamins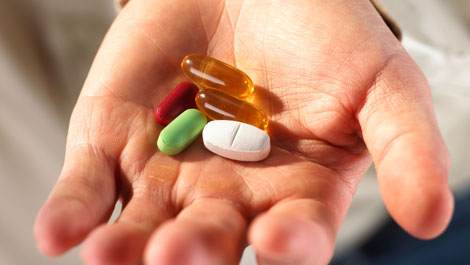 In the United States, the Food and Drug Administration (FDA) regulates vitamin supplements and provides recommended daily amount information. The FDA says that we should pay attention when considering vitamin supplements, because ...
frequently many different vitamins and minerals are combined into one product.
More