You may have an allergic reaction to multivitamin with iron and fluoride. Symptoms of an allergic reaction, which require emergency medical help, include swelling of your lips, tongue, or face; closing of your throat; difficulty breathing; and hives. If your teeth change color, tell your doctor or dentist right away, as this may be a sign of a serious disorder. Other side effects are generally minor, and your doctor may suggest ways to relieve them. These side effects include stomach upset, headache, and weakness.
Continue Learning about Vitamins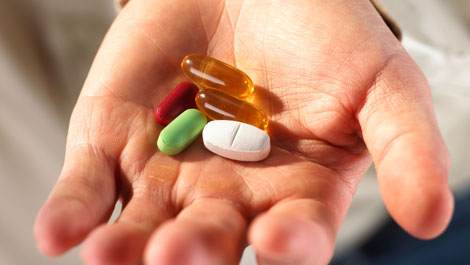 In the United States, the Food and Drug Administration (FDA) regulates vitamin supplements and provides recommended daily amount information. The FDA says that we should pay attention when considering vitamin supplements, because ...
frequently many different vitamins and minerals are combined into one product.
More