Women who are pregnant or trying to conceive should not take multivitamins with iron and fluoride. Women who are breast-feeding should also avoid the supplements, unless a doctor prescribes them. If you have food or medication allergies, or severe kidney or blood problems, taking multivitamins with iron and fluoride is not safe. The effectiveness of some medications such as thyroid hormones and penicillamine may be diminished if taken with multivitamins with iron and fluoride. Talk to your doctor before taking any over-the-counter (OTC) vitamin or natural dietary supplement.
Avoid this medication if you are allergic to any of its ingredients. Tell your doctor before taking this medication if you take supplements with calcium or other vitamins and minerals. Do not take this medication if you already receive enough fluoride with your drinking water.
Continue Learning about Vitamins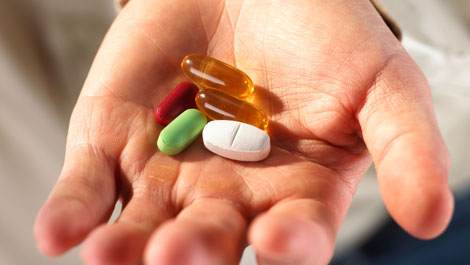 In the United States, the Food and Drug Administration (FDA) regulates vitamin supplements and provides recommended daily amount information. The FDA says that we should pay attention when considering vitamin supplements, because ...
frequently many different vitamins and minerals are combined into one product.
More