Always. Vitamins and supplements are great, but they are active substances that can interact with drugs and food. And sometimes they don't play well with others and can cause some dangerous side effects. Even though they aren't prescription, your doctor needs to know everything that you're taking, even if it is a miracle berry you just had shipped in from deep in the Amazon jungle.
Continue Learning about Vitamins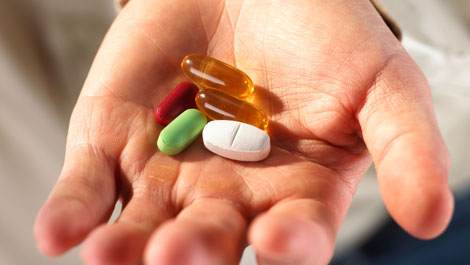 In the United States, the Food and Drug Administration (FDA) regulates vitamin supplements and provides recommended daily amount information. The FDA says that we should pay attention when considering vitamin supplements, because ...
frequently many different vitamins and minerals are combined into one product.
More