The roles of B vitamins have been studied extensively for decades. Folate and cyanocobalamin (vitamin B12) are important regulators of the metabolism of homocysteine. Homocysteine is an amino acid found in the blood. It is considered an independent risk factor for heart disease, stroke and blood flow disorders. High levels of homocysteine are associated with lower levels of the vitamins B6, B12 and Folate. As we age, our ability to absorb B12 diminishes which could possibly contribute to heart disease. 500 mcg of B12 in combination with 0.5-5 mg folic acid and 16.5 mg of Vitamin B6 have been used to reduce homocysteine levels. That said, the current scientific research has found that higher intakes of these B vitamins may not benefit stroke patients. In other words, what may be preventative may not be curative.
Continue Learning about Vitamins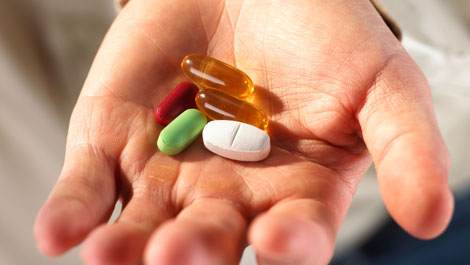 In the United States, the Food and Drug Administration (FDA) regulates vitamin supplements and provides recommended daily amount information. The FDA says that we should pay attention when considering vitamin supplements, because ...
frequently many different vitamins and minerals are combined into one product.
More