If you are using salt substitutes, avoid using those that deliver extra potassium. Calcium may interfere with your body's absorption of prenatal vitamins, so avoid foods, medications, or supplements high in calcium around the time you take your prenatal vitamin. Other multivitamins should be approved by your doctor first and taken two hours before or two hours after your prenatal vitamins. Other medications, including diuretics, nonsteroidal anti-inflammatory drugs (NSAIDs), heart medications, trimethoprim, blood pressure medications, sulfamethoxazole, isotretinoin, and tretinoin, may interact with your vitamins. Talk to your doctor about all your medications and supplements before using prenatal vitamins or any new prescription.
Continue Learning about Vitamins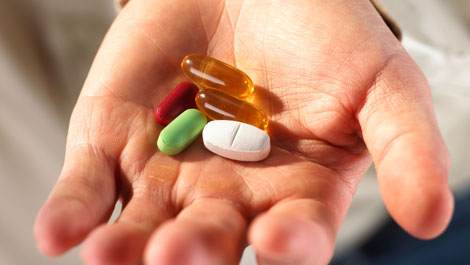 In the United States, the Food and Drug Administration (FDA) regulates vitamin supplements and provides recommended daily amount information. The FDA says that we should pay attention when considering vitamin supplements, because ...
frequently many different vitamins and minerals are combined into one product.
More