The role of prenatal vitamins during pregnancy is to help keep both mom and baby healthy. During pregnancy, women need more of certain nutrients, and taking daily supplements, including folic acid, iron and calcium, can fill dietary gaps.

Folic acid protects against neural tube defects (problems with the development of a baby's brain and spinal cord). Iron carries oxygen throughout the body and to the baby, and calcium promotes strong bones.

If you're pregnant or thinking about becoming pregnant, speak with your health-care provider about taking a prenatal vitamin. They are available both over the counter and with a prescription.
Watch as Naturopathic Doctor and Licensed Acupuncturist Dr. Pina LoGiudice discusses the importance of taking prenatal vitamin supplements during pregnancy.
Some recent research suggests that taking a multivitamin supplement before conception and in the early months of pregnancy may reduce the risk of miscarriage and prevent some impairments, such as cleft lip and palate, in the developing baby. Taking a multivitamin supplement regularly for three months before conception and during the first trimester of pregnancy also may reduce a mother's risk of developing a complication known as preeclampsia. Folic acid helps prevent neural-tube defects in the developing baby.If you are eating a well-rounded diet, you may not need to take prenatal vitamins, except for folic acid supplements, which are recommended for all pregnant women. But many women find it easy to take one prenatal multivitamin supplement daily, to ensure that we are getting enough nutrients. Prenatal vitamins do not take the place of food; even if you take them, it is still important to eat a healthy diet.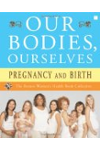 More About this Book
Our Bodies, Ourselves: Pregnancy and Birth
ALL THE INFORMATION YOU NEED TO MAKE WISE DECISIONS ABOUT YOUR PREGNANCY AND THE BIRTH OF YOUR CHILD -- FROM THE EDITORS OF THE CLASSIC "BIBLE OF WOMEN'S HEALTH" Pregnancy and birth are as ordinary...
Continue Learning about Vitamins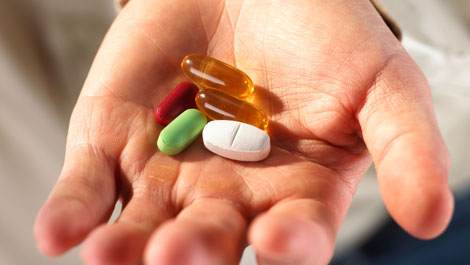 In the United States, the Food and Drug Administration (FDA) regulates vitamin supplements and provides recommended daily amount information. The FDA says that we should pay attention when considering vitamin supplements, because ...
frequently many different vitamins and minerals are combined into one product.
More