While you are breastfeeding, your doctor may recommend that you either continue taking your prenatal vitamins or switch to a different daily multivitamin that contains the recommended dietary allowance (RDA) of all the vitamins and minerals you need. Most prenatal vitamins meet this criterion, but they may also contain more iron than is necessary for breastfeeding moms and may make some new moms constipated. Talk to your doctor about the best advice for you.
It is highly recommended that women continue to take prenatal vitamins while breastfeeding. A baby who is 100% breastfed is still relying on Mom's body to supply all the energy and nutrients for healthy growth. Prenatal vitamins help support Mom and baby in this task. However, prenatal vitamins and multivitamins should not both be taken. This could lead to dangerously high levels of some of the nutritional components.
Continue Learning about Vitamins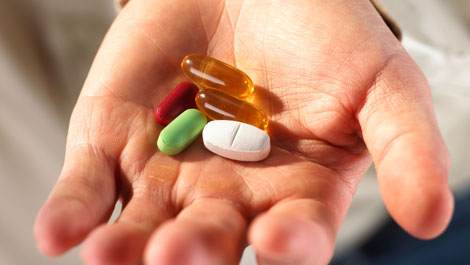 In the United States, the Food and Drug Administration (FDA) regulates vitamin supplements and provides recommended daily amount information. The FDA says that we should pay attention when considering vitamin supplements, because ...
frequently many different vitamins and minerals are combined into one product.
More