The omega-3 fatty acids in prenatal, postnatal multivitamins can potentially affect the body's blood clotting ability. The iron found in many vitamins may also inhibit the absorption of other medications. Women who are using any type of anticoagulant medication may not be able to take the multivitamins. Women should also not simultaneously take a prenatal, postnatal multivitamin with other types of vitamins or herbal products without first discussing it with a doctor, as vitamin overdoses are possible.
Continue Learning about Vitamins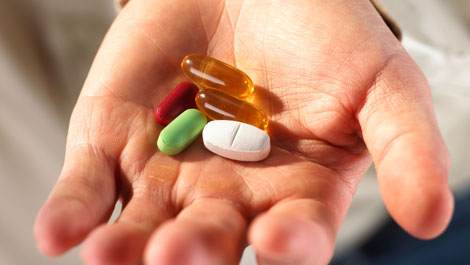 In the United States, the Food and Drug Administration (FDA) regulates vitamin supplements and provides recommended daily amount information. The FDA says that we should pay attention when considering vitamin supplements, because ...
frequently many different vitamins and minerals are combined into one product.
More